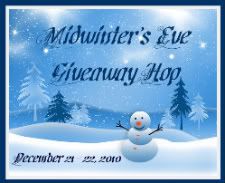 Welcome, Midwinter hoppers, to our book giveaway!
We're excited to be giving away two signed copies of
Letters of Marque: ABCs for the Savvy Scalawag!
All you have to do to enter is jump over to Goodreads.com and sign up, starting at Midnight, Dec 21st. You don't have to leave comments on this blog, Twitter, repost, follow, subscribe, make up haiku, or click "like" anywhere! (This contest ends Dec 27th, and the winners will be notified by email.)
However, if you DO want an additional chance to win, you can visit
the author's website
where she's giving away two additional copies as well as some pirate swag to those who leave comments. Good luck to all our guests!